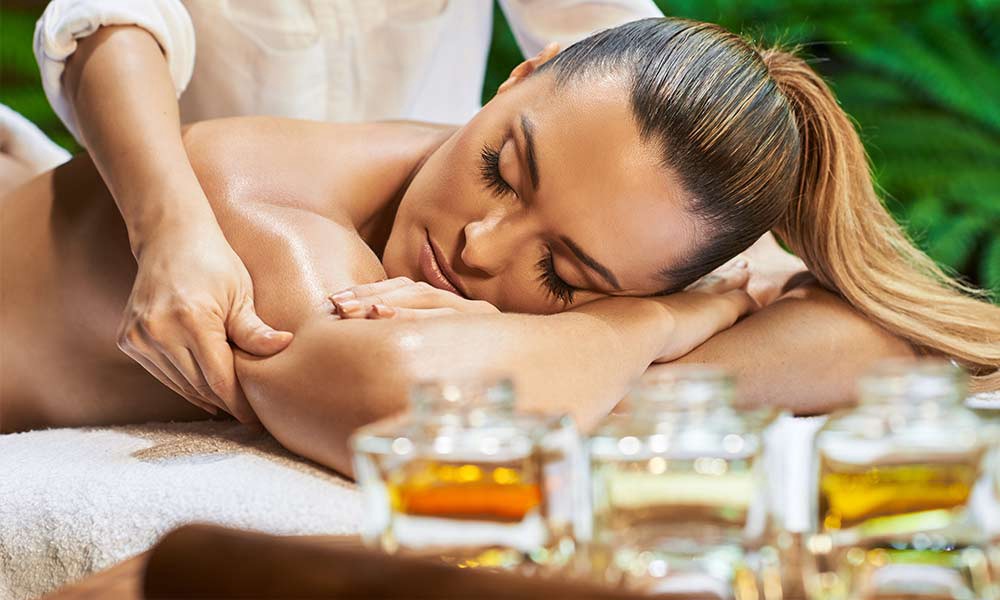 Oil Massage Service in Paragon Spa Center
With the large amount of stress and work, the body needs a period of rest and relaxation, and there will be no better than doing a body oil massage session in Abu Dhabi to loosen the muscles of the body and get rid of tension and stress. Get the benefits of a body oil treatment at Paragon Spa by a professional masseur near Al Nahyan.
When you visit and choose oil massage services near Al Wahda Mall, the therapist begins to carefully heat the oil and pour it on your body, then put some hot oil in the palm of his hand, to gently rub it all over your body, then start with a light rubbing to treat the tissues and muscles in your body. We are confident that you will get the desired results after the best body oil massage in Abu Dhabi.
The best offers of oil massage near Al Nahyan you can find in our center, the heat of the oil massage near Al Wahda Mall will penetrate deeply into your body and ultimately lead to deep relaxation and comfort. Book your time with the best body oil massage in Abu Dhabi. We are your best choice.