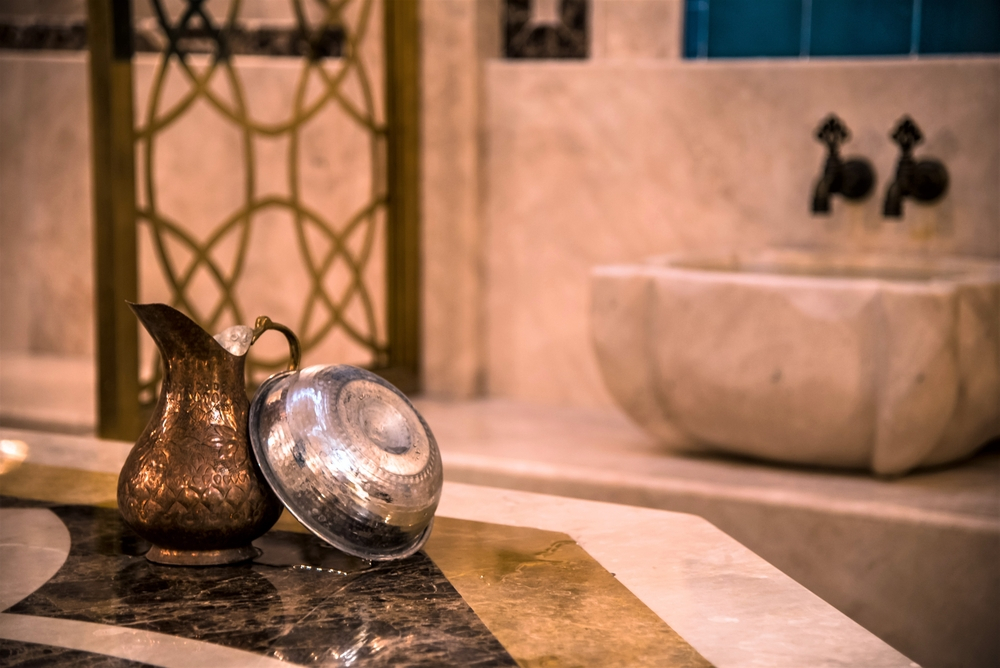 Moroccan Bath Services in Paragon Spa Center
An integrated Moroccan bath experience in one of the most beautiful spa in Abu Dhabi, begins with steam sessions and includes a deep cleansing of the skin using original Moroccan soap and a body scrub, followed by a light, relaxing massage in the heart of the bath near Al Nahyan. You are in the right place. Paragon Spa gives you Moroccan bath service near Al Wahda Mall like no other.
After finishing the bath, you will notice bright and clean skin because the Moroccan bath in Abu Dhabi exfoliates the skin and removes toxins. The specialist works on rubbing your body with soap and a light massage to feel relaxed and comfortable through the best professional massage techniques for further healing and smooth skin.
Moroccan bath relieves joint pain and makes you feel refreshed after a tiring week of work or in case you want to be pampered. So we are your only reference near Al Nahyan. Do not go anywhere else and have the best spa bath near Al Wahda Mall.