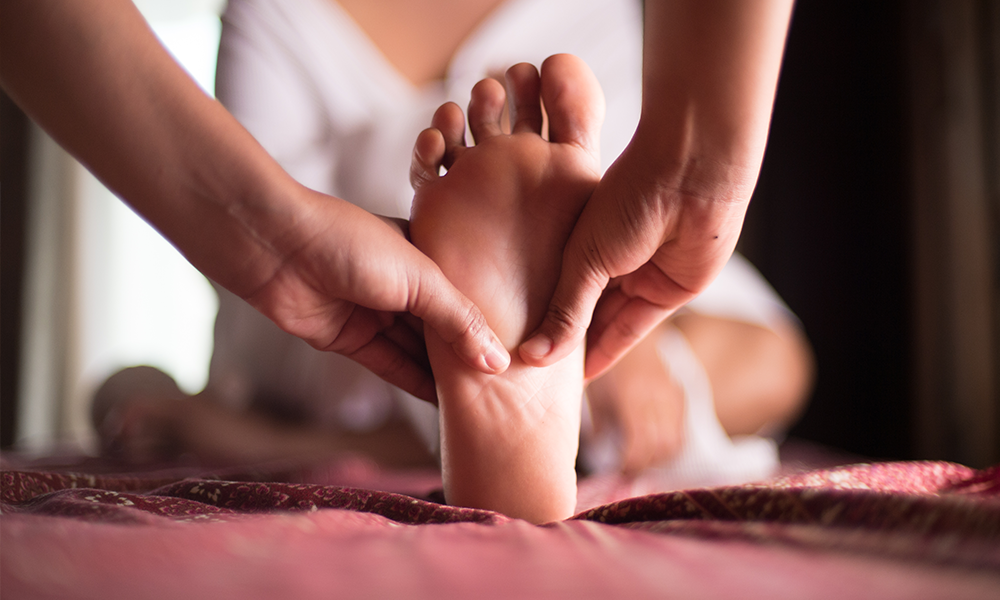 Foot Reflexology Massage Service in Paragon Spa Center
One of the features of Reflexology Massage helps to raise the level of efficiency of the body's immune system, reduce the level of blood pressure, and helps in treating many diseases and eliminating toxins in the body, so if you want to get these health results, just visit Paragon Spa in Abu Dhabi. We are a spa near Al Nahyan that provides you with the opportunity to experience the best reflexology foot massage near Al Wahda Mall.
Our specialized team in Abu Dhabi focuses on providing foot massage services by applying pressure to points at the bottom of the foot that connect to other body parts where they make you feel the renewed energy in the body, calm the mind and soul, and restore the activity of the body.
We are confident that our visitors will receive the best results for a reflexology massage services near Al Wahda Mall. Reflexology offers near Al Nahyan are available for all our visitors so that they can get deep relaxation and relieve tension in the body. We are a spa in Abu Dhabi that provides the best foot massage services. We are waiting for you.