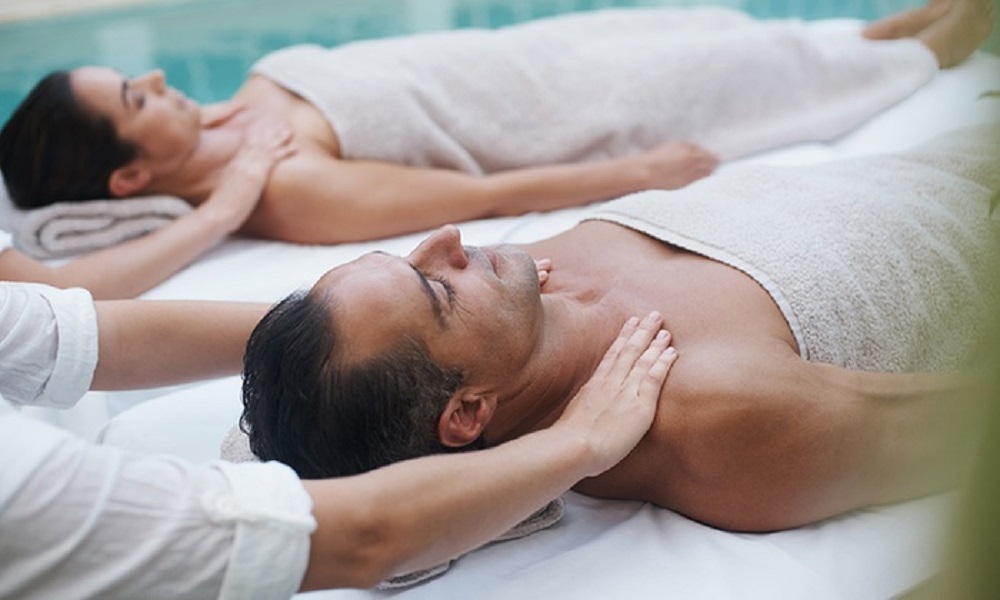 Couple Massage Service in Paragon Spa Center
Paragon Spa is Abu Dhabi's best spa for an unforgettable romantic getaway, it is an unparalleled relaxation enchanting haven for couples. So pamper yourself with couple massage services at Al Nahyan that provide complete harmony with your partner or best friend, all under the supervision of the professionals who prepare the massage side by side so that you feel the harmony of soul and mind with the partner.
We are the ideal place for couples and those looking for romance, Paragon Spa has established itself as one of the best health spas in Abu Dhabi for couples and grooms. Indulge in a relaxing and stretching experience at the best couples massage center near Al Wahda Mall. Our experienced massage therapists provide relaxation and harmony to assist couples in every step of a couples massage at Al Nahyan..
You can book with confidence with your favorite partner to find your comfort, increase intimacy with your partner and match the best moments. We are the ideal place for you, as a married couple, to receive a therapeutic couple's massage in Abu Dhabi to relax and get rid of the hassles of everyday life, please feel free to call.